Vael Victus
web dev game dev writer
About Me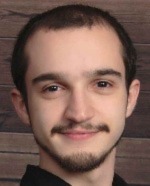 I am Spencer "Vael" Victus. I work in the financial tech industry and in my spare time I run
Tinydark
, a player-first indie game microstudio.
I live in upstate South Carolina with my wife,
Evelyn Victus
, and our three kids: Abel (12 years old), Violet (2 ½ years old), and Olivia (1 year old). I spend most of my time making games, playing games, and raising my kids. I'm a
motivation junkie
and love staying productive, whether it's code, writing, fitness, or research.
My Work
Games
I publish my games under
Tinydark
. I adhere to a
code of ethics
with my design, because I believe games should be doing more to directly benefit the player.
URPG (alpha) - Open-World Roleplaying MMORPG
Black Crown: Exhumed (2023) - Narrative horror; revival of the original game by Rob Sherman
Bean Grower (2018) - Casual strategy game about growing beans
MonBre (2010) - Monster MMORPG
Software
GAM3 - tinydark's proprietary web game engine
Tinydark Hub - Single sign-on for all tinydark games
Tinydark Lab - Prototypes and demos of unfinished games
Writing